About Me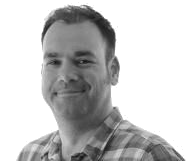 I had a varied career before becoming a Counsellor, working in financial services in The City, other office based jobs, factory and warehouse work as well as experiencing redundancy. I believe this broad range of experience helps me to relate to people from every walk of life and understand the pressures we often find ourselves under in the modern world.
I have been through counselling myself, so I know what it's like to take the first steps into therapy as well as the empowerment, new insights and confidence it can provide. I became a Counsellor because I'm passionate about helping others.
I have undertaken 7 years of training in order to work in private practice, which includes a:
BA Psychology degree
Level 3 Certificate in Counselling Studies
Postgraduate Diploma (Masters Level) in Counselling and Psychotherapy
How I Work
As a Relational Counsellor I believe that the therapeutic relationship between myself and each of my clients is the cornerstone of counselling and the most important factor in therapeutic change.
I offer support through difficult times, working with individuals in order to help them explore how they relate to themselves and those around them in a confidential, safe and non-judgemental environment.
Your counselling sessions are your space to explore your thoughts and feelings. I will follow your lead and work in a collaborative, warm, honest and transparent style. If you are not sure where to begin, that's okay and we can begin that journey together.
I work in an integrative manner, incorporating a wide range of counselling theories to best suit each of my clients such as The Person Centred Approach, Transactional Analysis and Cognitive Behavioural Therapy.
I am a member of the BACP and abide by their ethical framework.